Regular price
$75.90 USD
Sale price
$71.95 USD
Unit price
per
Sale
Sold out
FREE Shipping on Orders $49+ • Contiguous US Only
Regular price = $75.90. Discounted 5.2% + free shipping.
Kids are natural artists....nurture their creative spirit! Give them 8.5x11 ("regular") or 9x12 ("construction") paper & paint, markers, or pencils. When they hand you their masterpiece, open the Li'l Davinci® door and instantly frame it. What a boost to their self esteem!

Package of 2 Li'l Davinci® Frames
Choose either 2 for 8.5x11 artwork, 2 for 9x12 artwork, or 1 of each. Must be same color.
Display 1 & Store up to 50 prints, artwork or photos in each frame
Flat-rate Ground shipping within contiguous USA Only
Li'l Davinci® Art Cabinets:hang vertically or horizontally
Front-opening frames with an ultra thin profile barely over 1" thick.
Professional look with glass window & bevel-cut acid-free white mat.
Hanging Template & hardware. Securely mount to the wall, hang with our unique EZ CLIP system, or use the included table stand.
High-quality construction makes them beautiful enough to use in any room...create a meaningful art gallery in your home or office!
View full details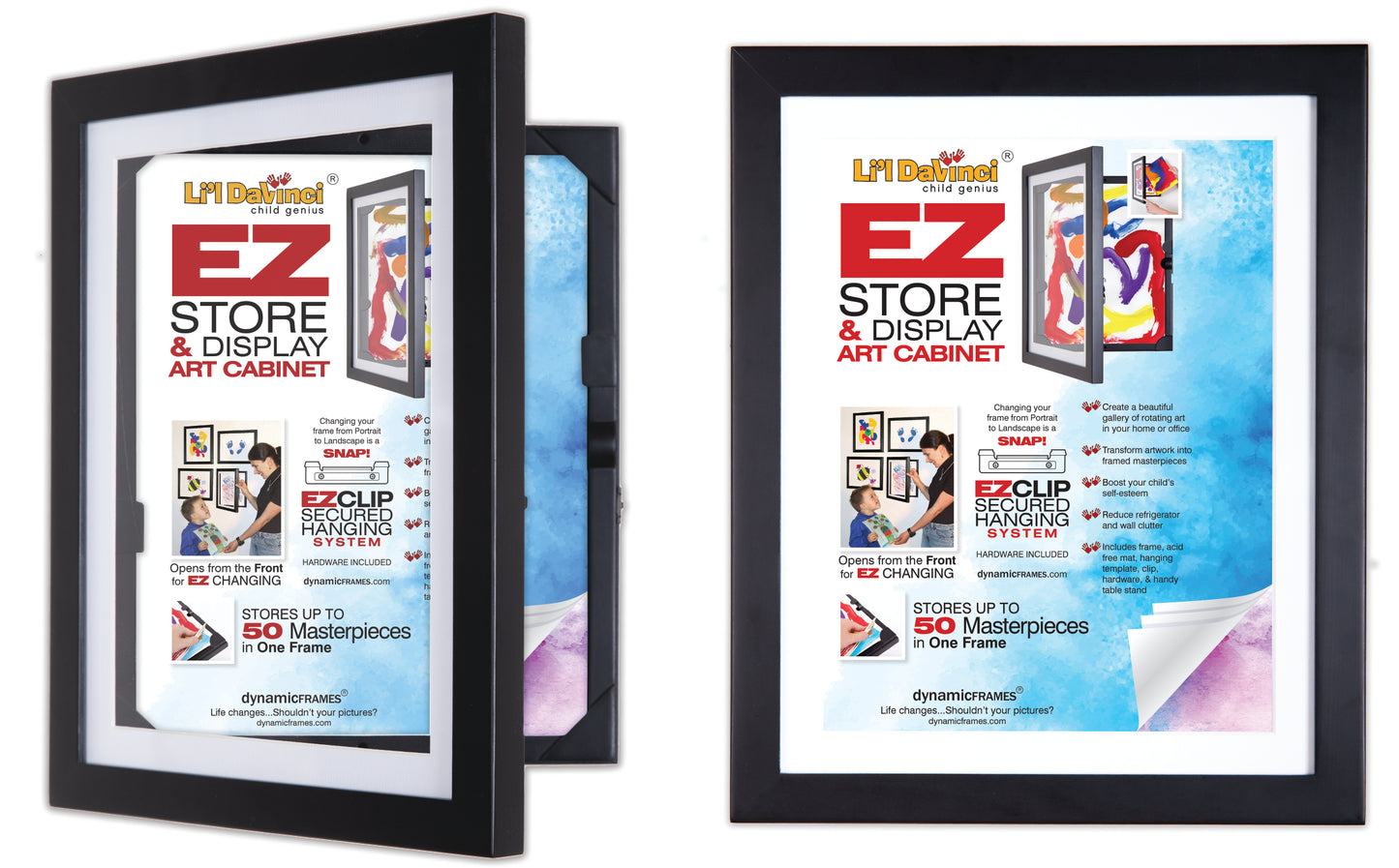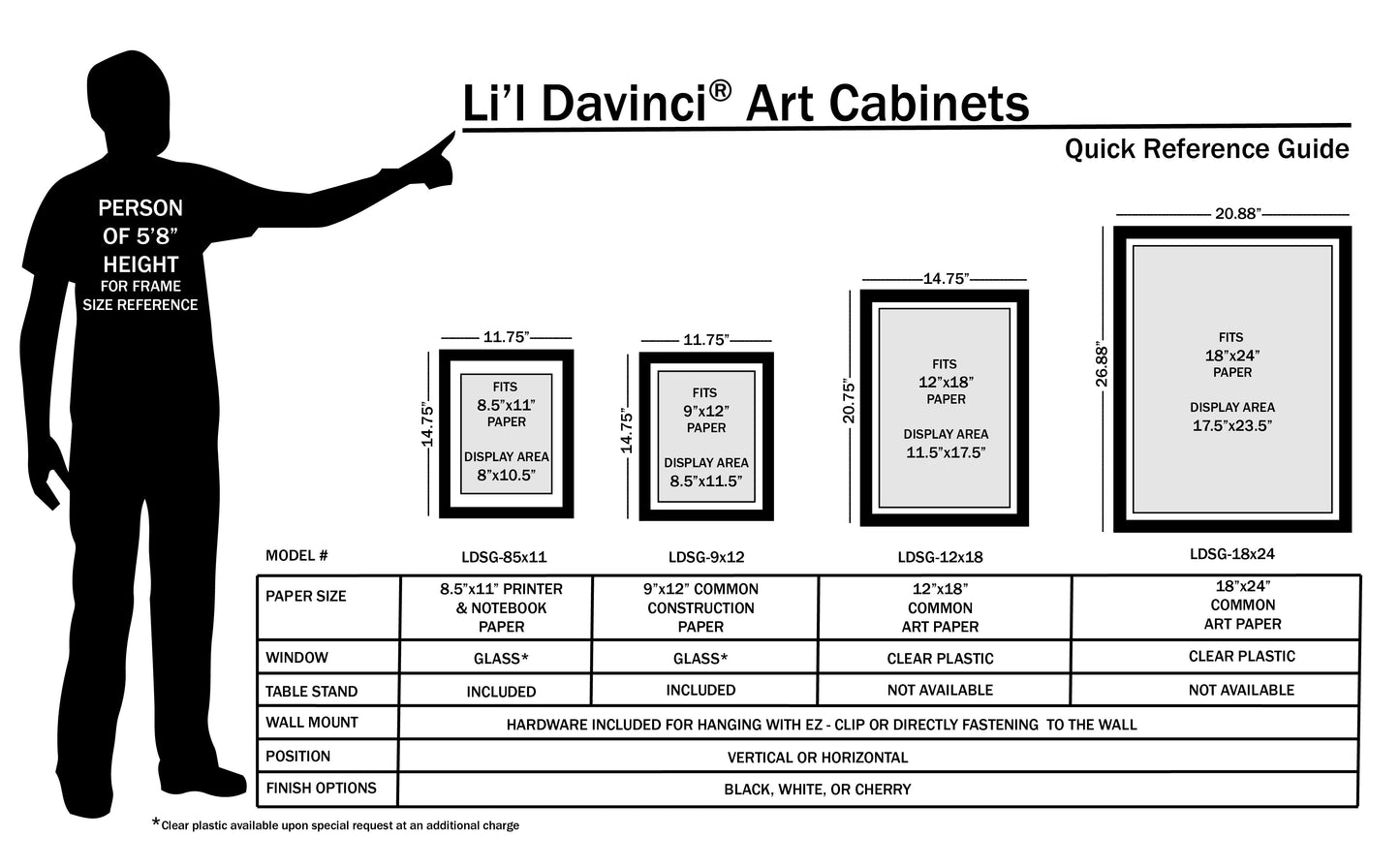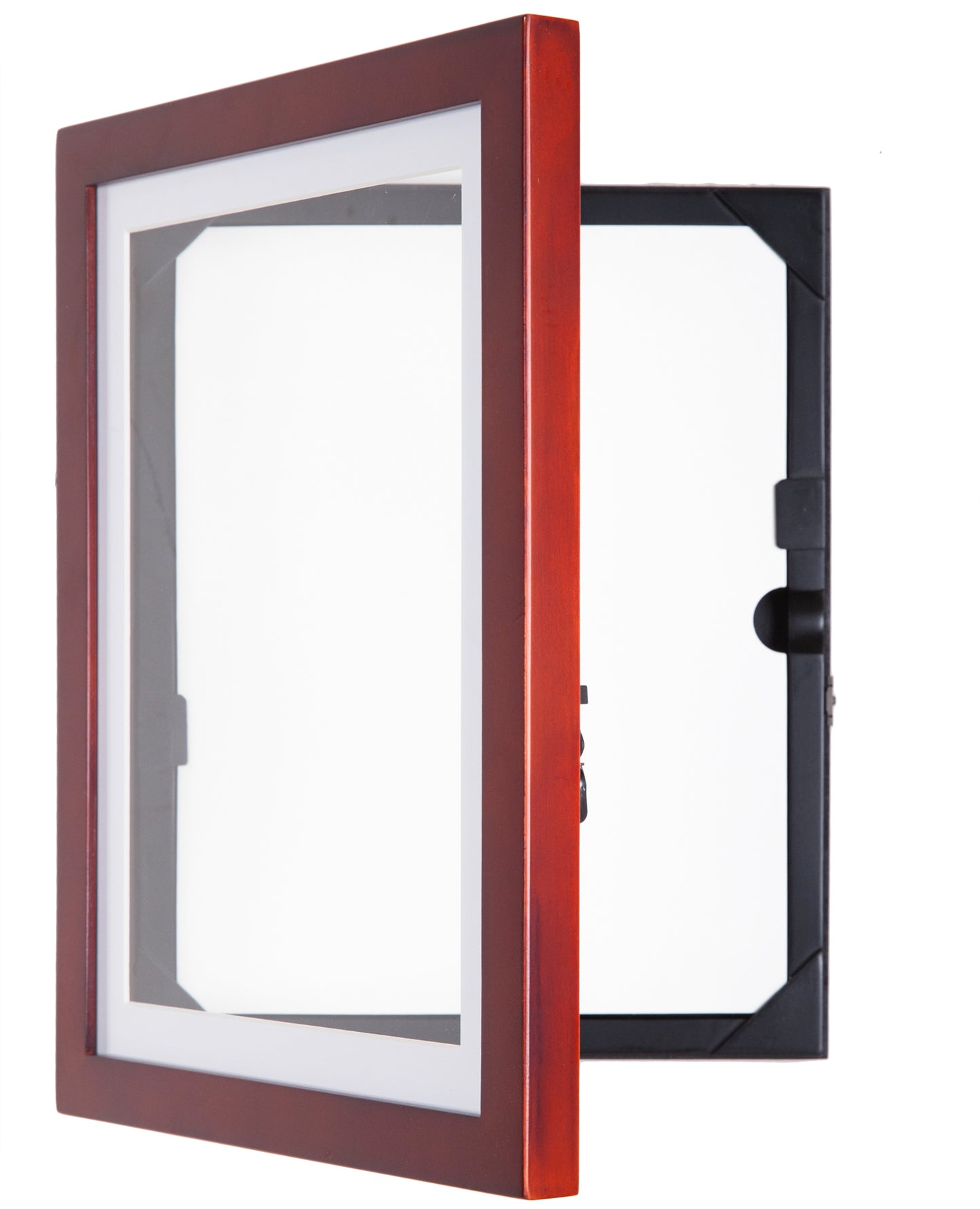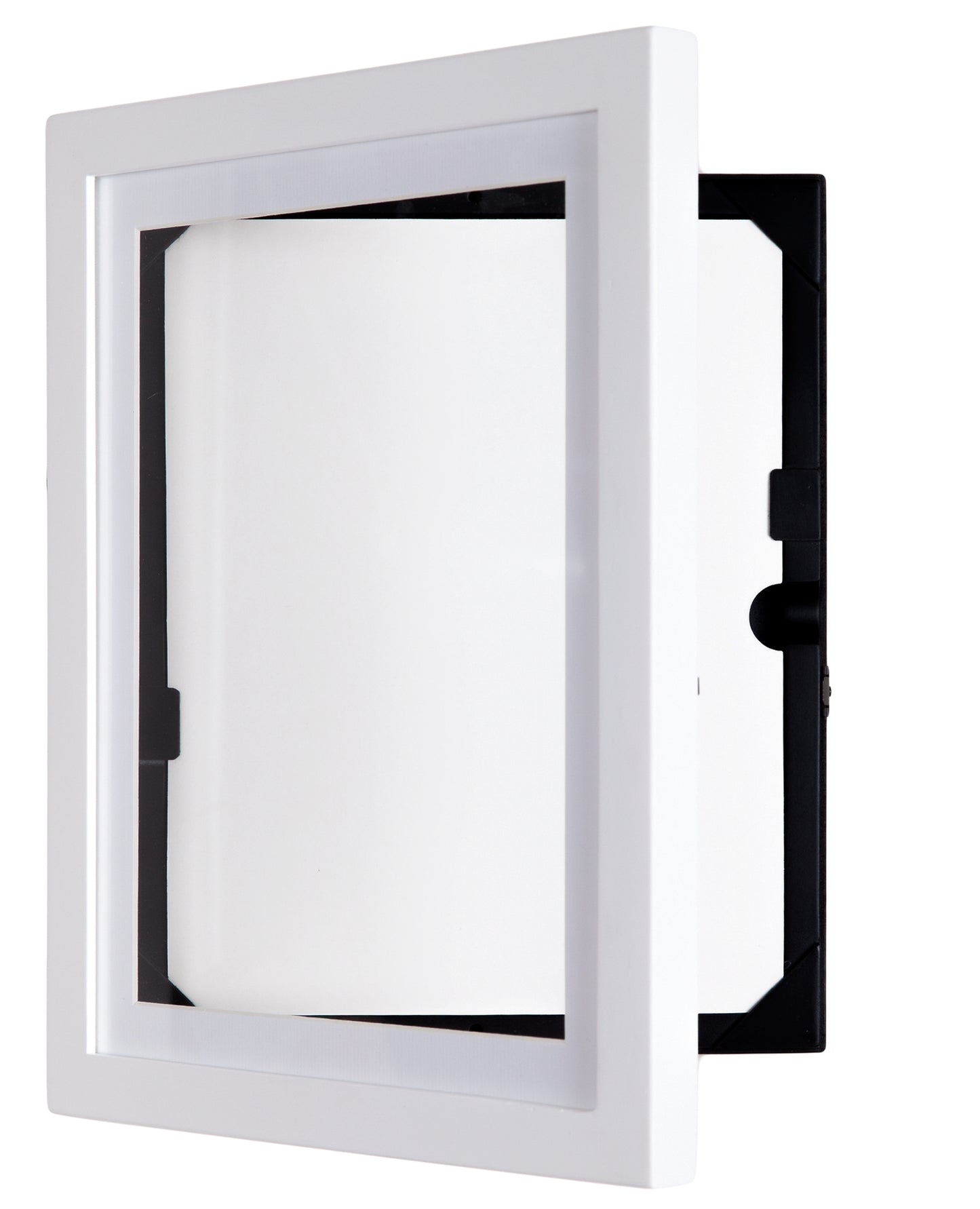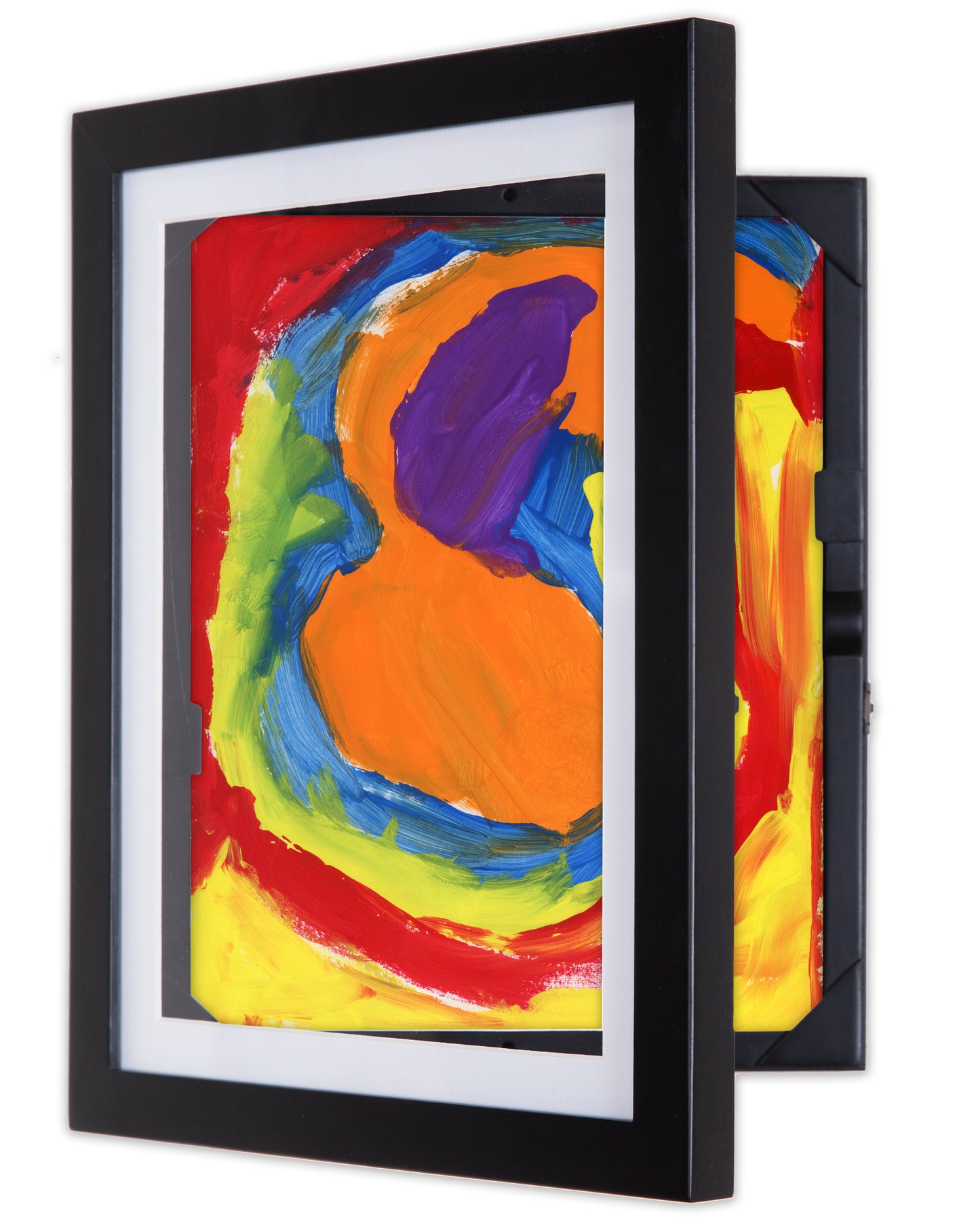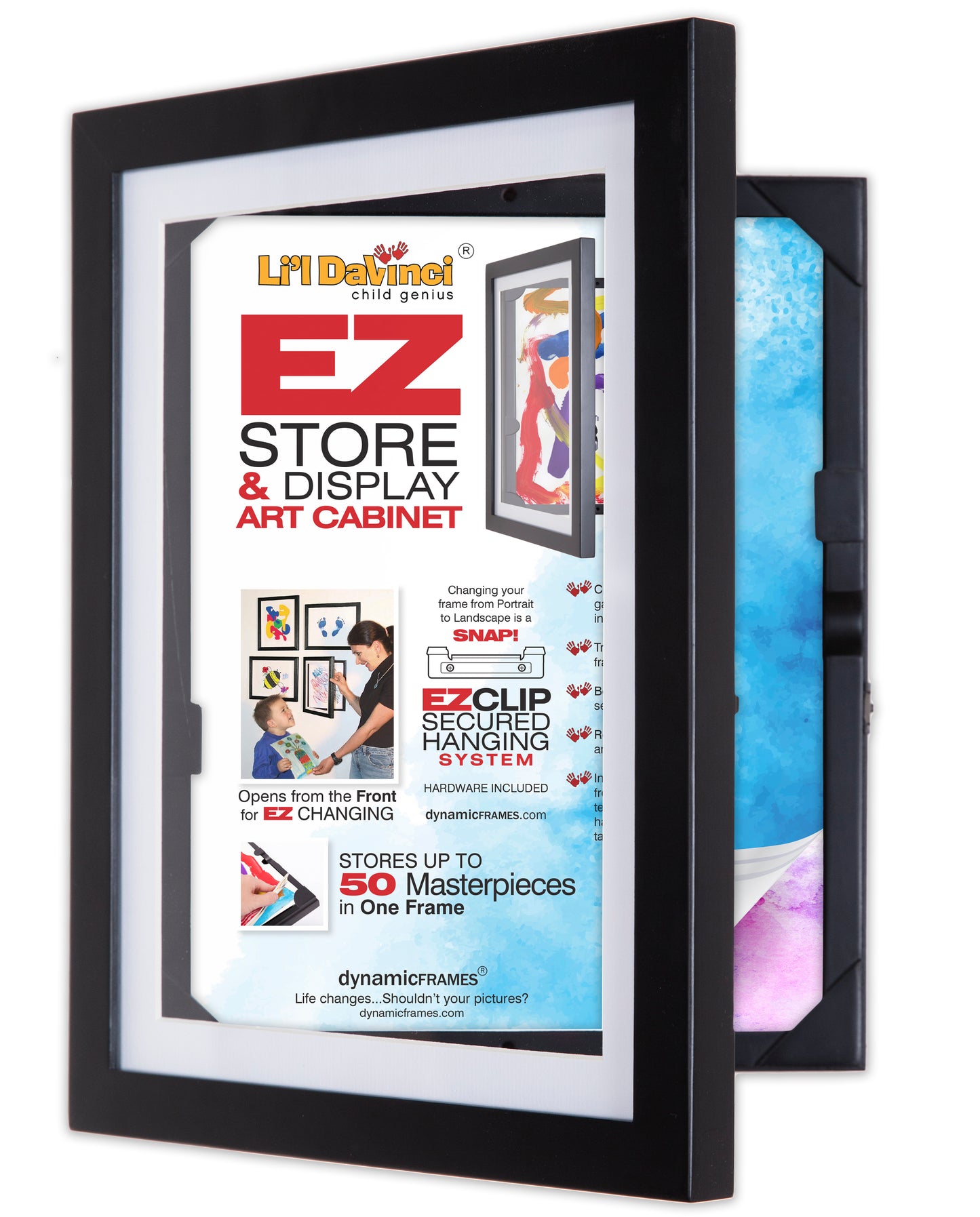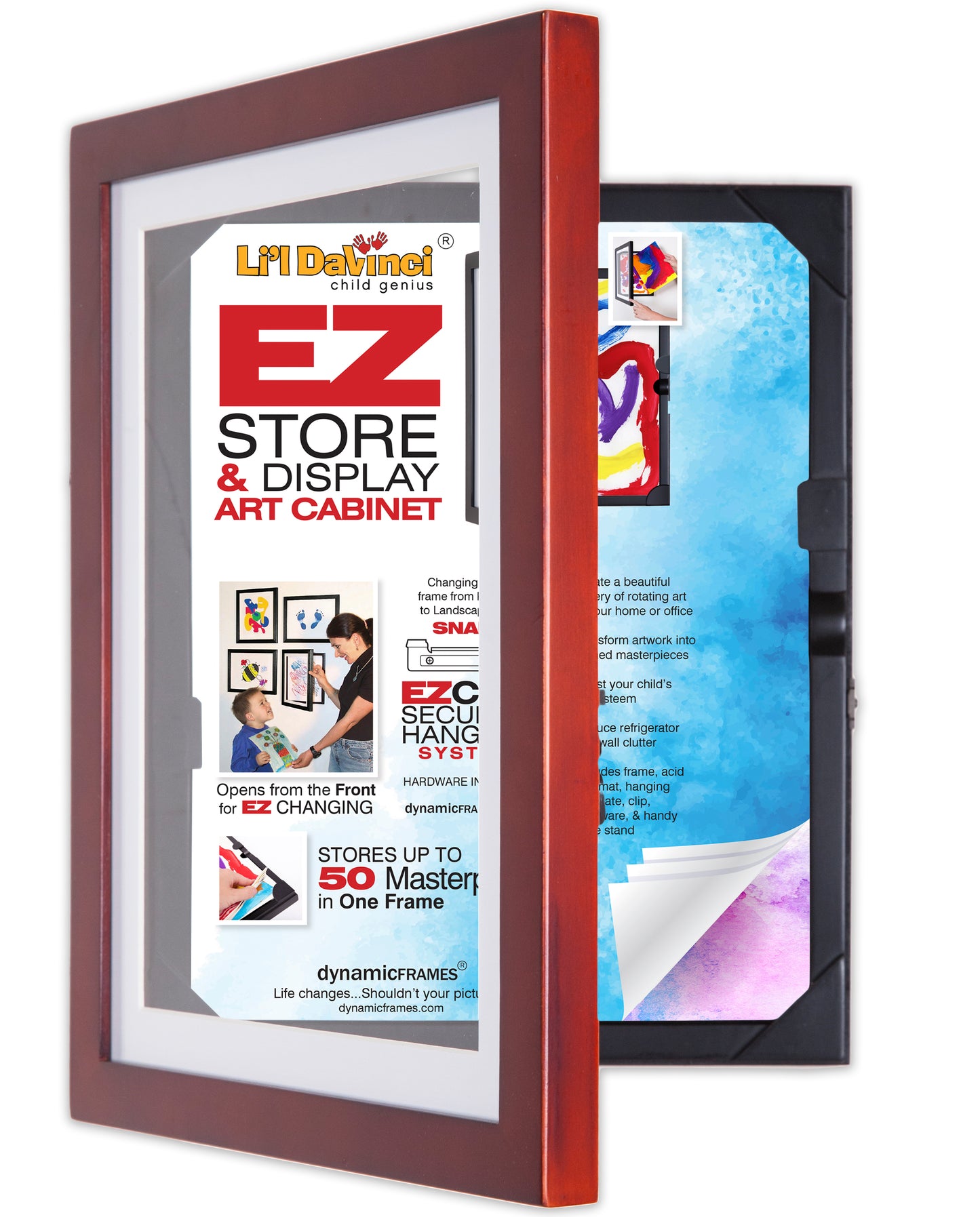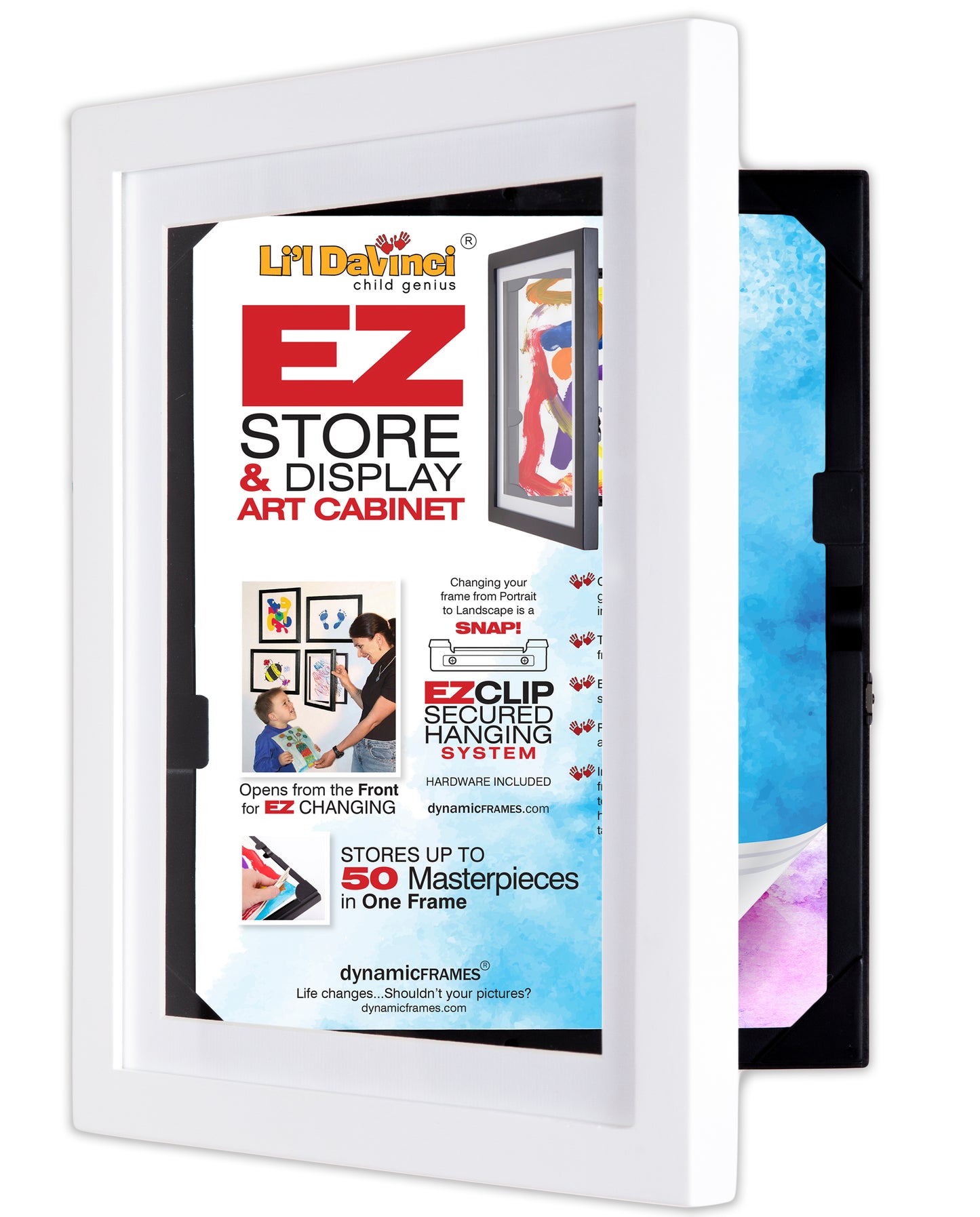 Reviews from our customers
"What a wonderful idea, my daughters love seeing their art displayed like this!!"

- Ashley

"The frames arrived Monday morning. Thank you for the great customer service. The recipients of the frames were in awe!"  

- Elaine

"Love this frame that is perfect to display the grandbabies art. Easy to change pictures."

- Beth